9 perfect sweaters for fall
We understand together what kind of jumper and color the jumper should appear in your wardrobe this season and with what to combine it.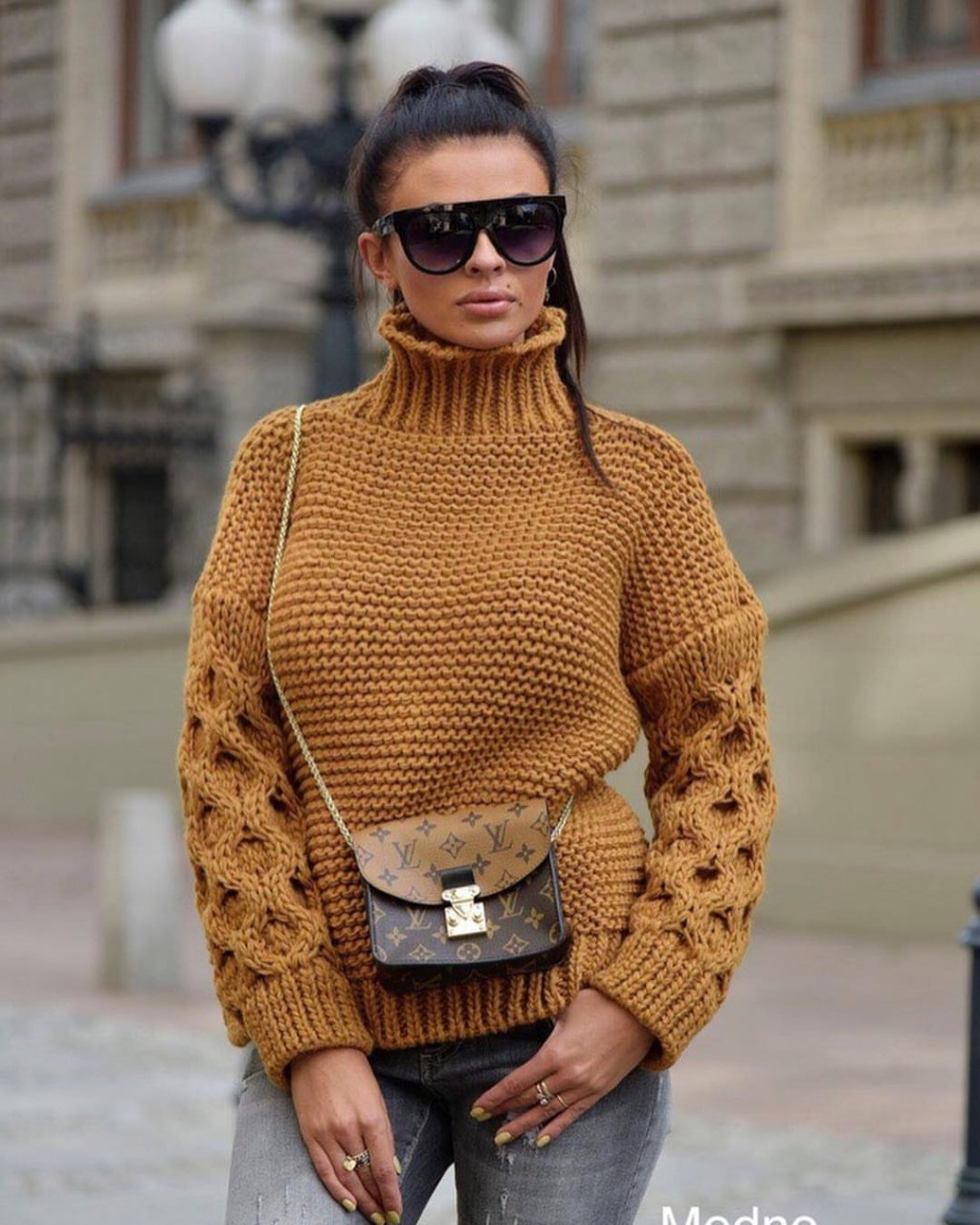 Long neck sweater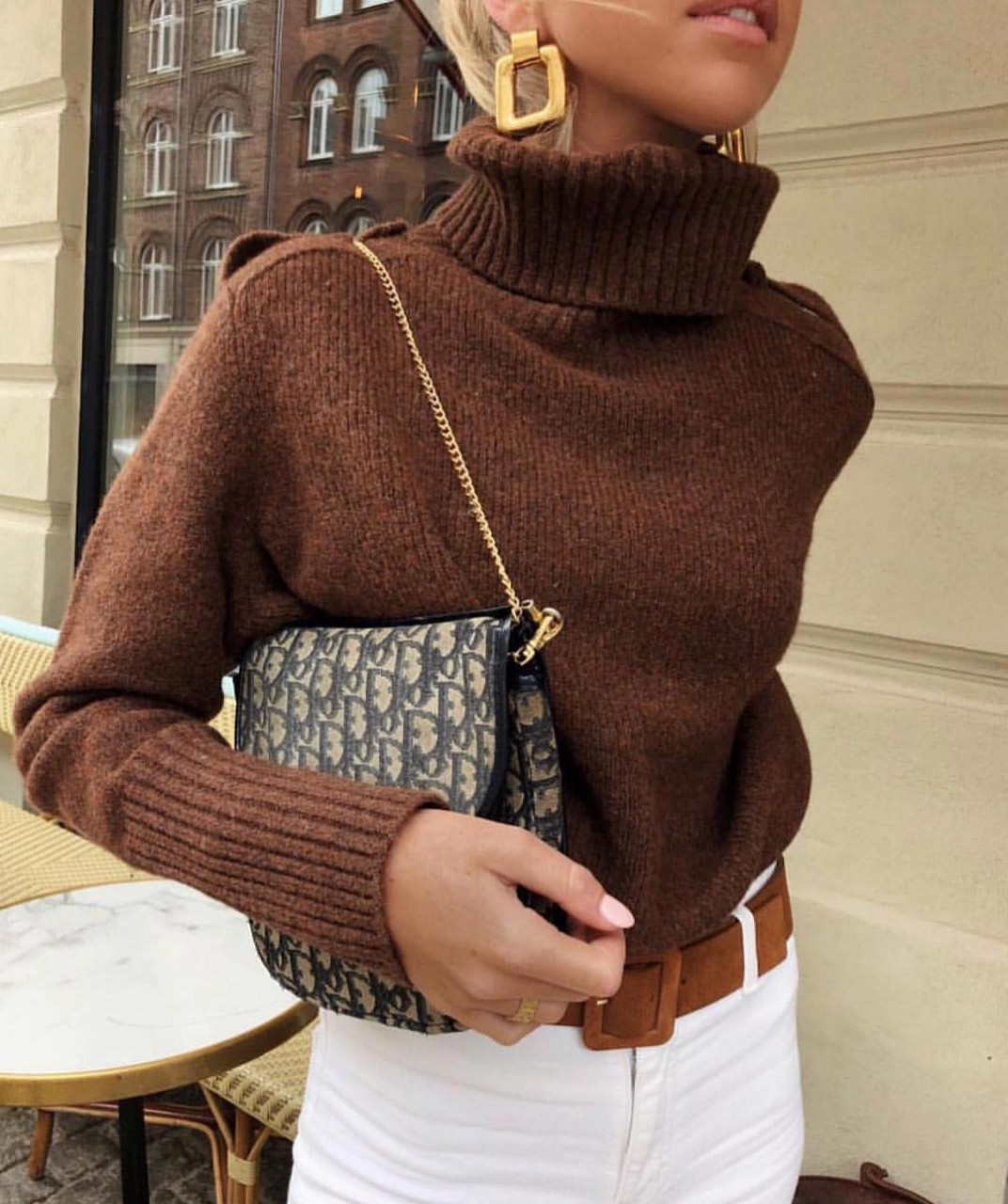 Autumn without a sweater in a mustard-yellow color is not fully felt. Just see how cozy and bright it is – already looking at the photo you want to touch it, and even better – wrap yourself in it tightly and go to drink coffee. An elongated sweater goes great with a denim midi skirt with a slit, adding to the image of seductiveness.
Printed sweater with volumetric sleeves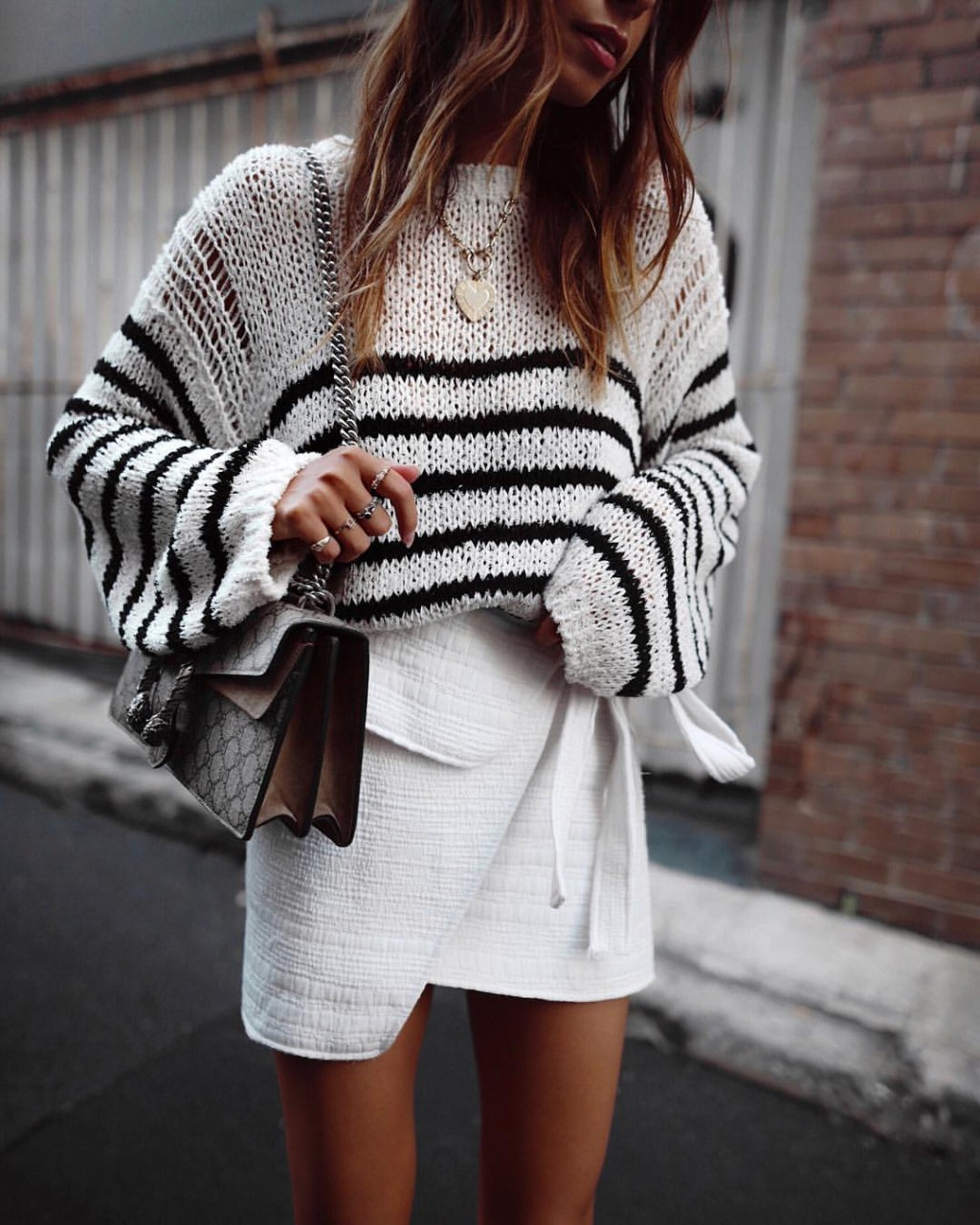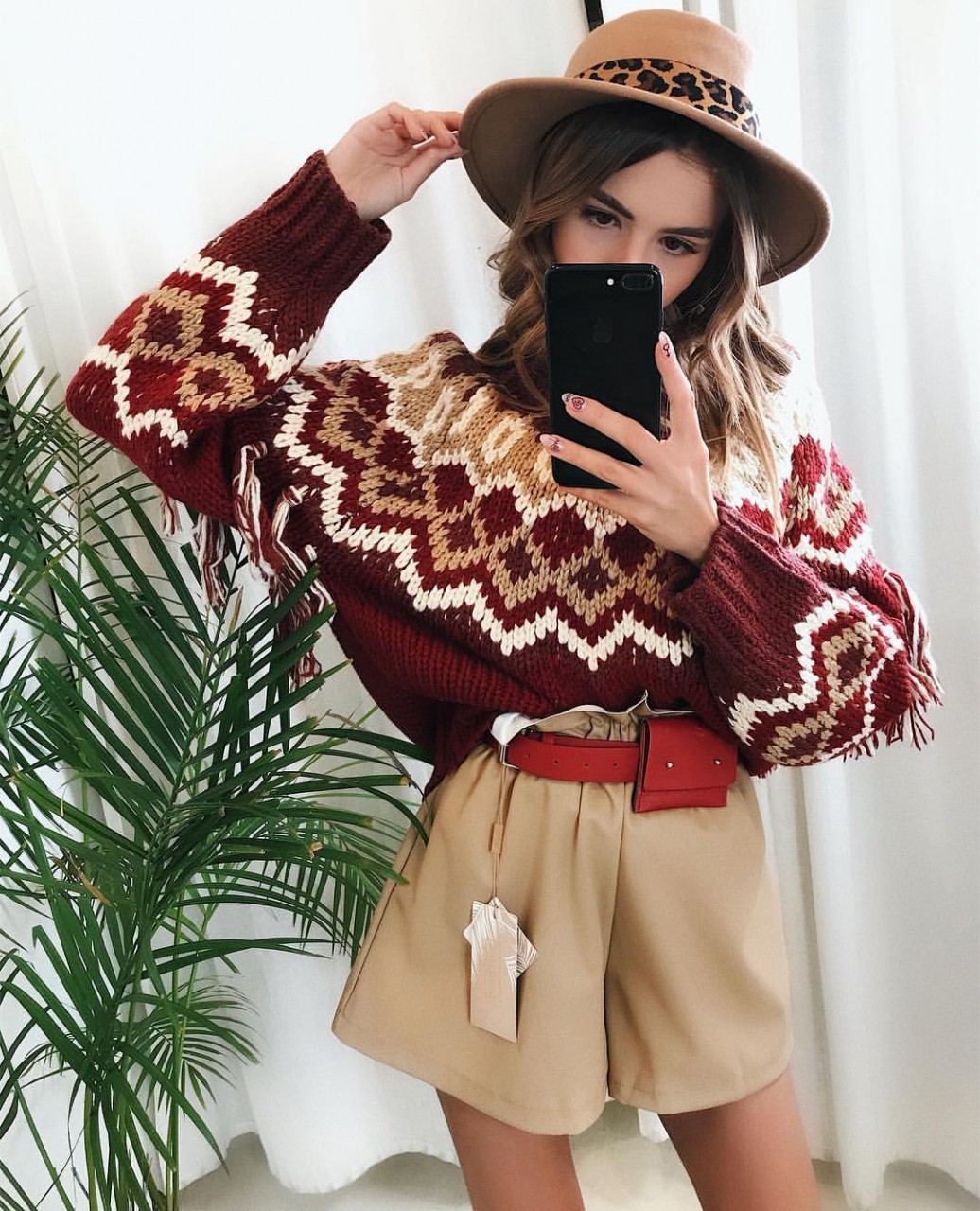 A sweater with a fancy pattern in itself attracts attention. And volumetric sleeves, narrowed in the area of ​​cuffs, will create the effect of fragility of the figure – in such a sweater you will look even slimmer! Great choice!
Braided sweater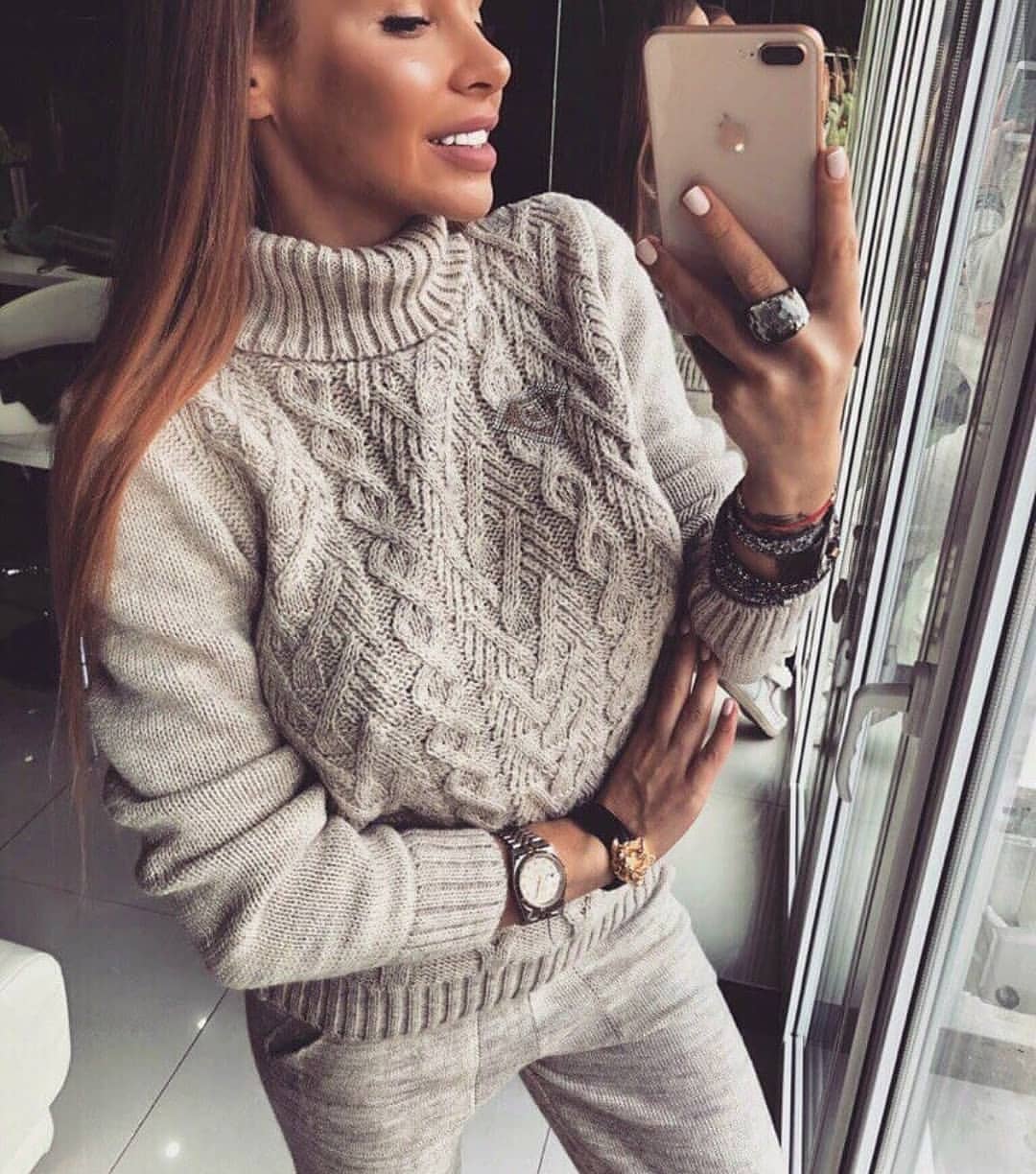 Braided sweater in muted gray is an integral part of the autumn wardrobe. His patterns can be absolutely any, and if you want to add personality to the image, let them knit you a sweater to order. You can apply to the showrooms with this option, or ask your beloved mother. Or tie yourself!
Sweater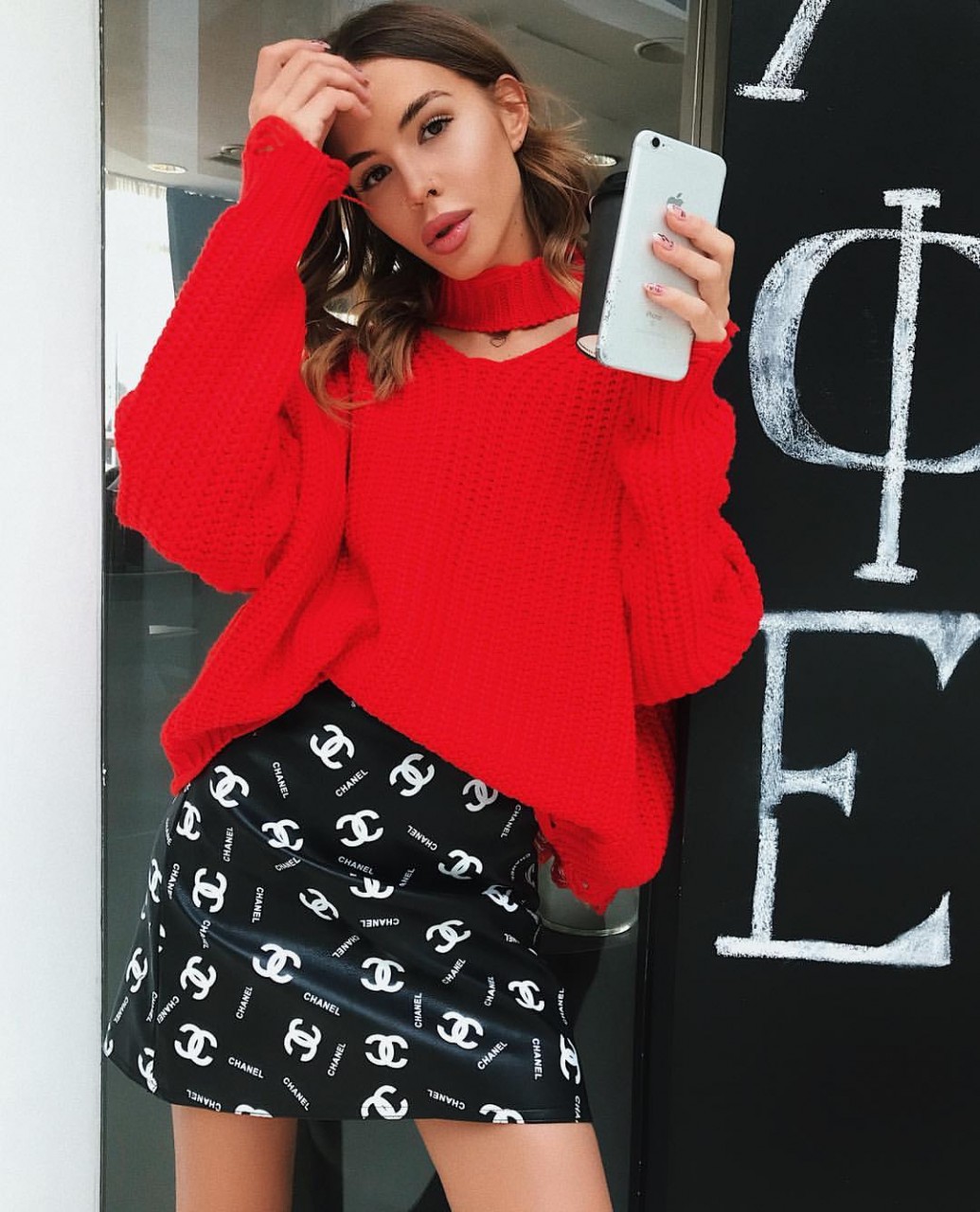 Red is the best solution when you don't know what to wear. So let in your wardrobe be at least one sweater the color of ripe Tuscan tomatoes! Due to the oversized style, it does not hinder movement, but it does not feel too voluminous. So, you can wear it with any outerwear – even with a leather jacket, even with a down jacket!
Classic knit jumper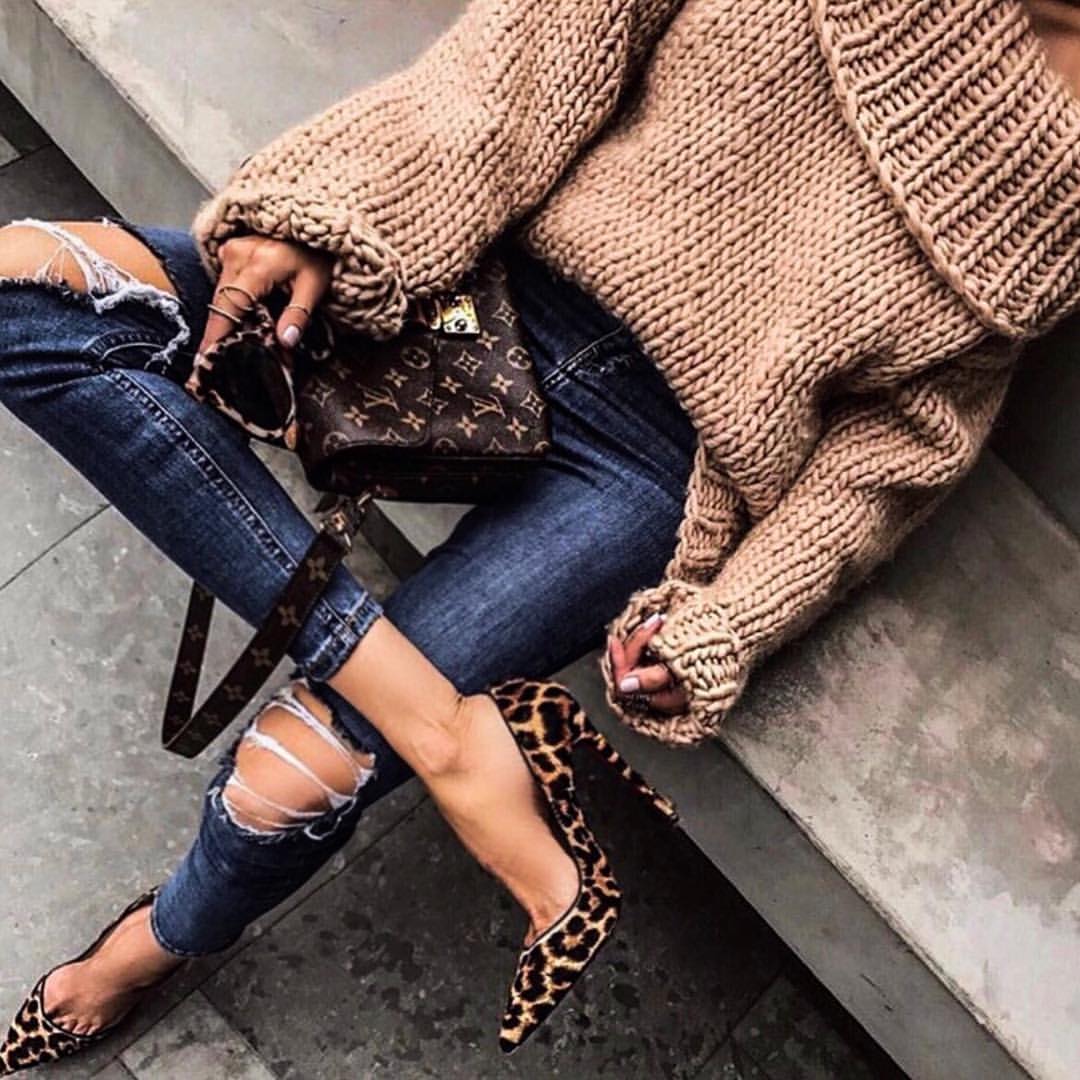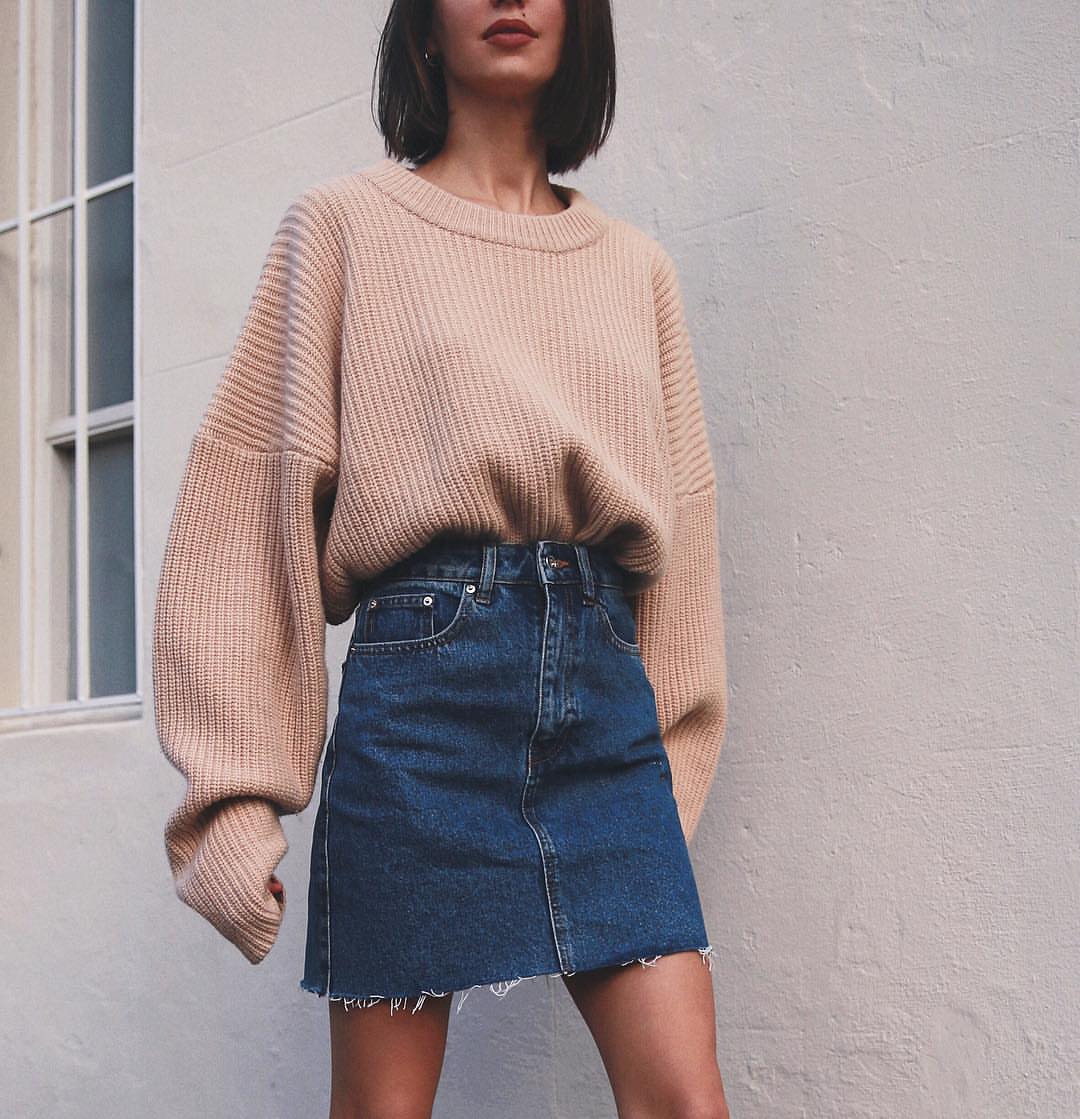 Wear it with a short skirt, trousers with a high waist, skinny jeans or as a "top" for a dress. With sneakers, the look is sporty-chic, and with heels or low shoes – a real elegant look.
Over-shoulder sweater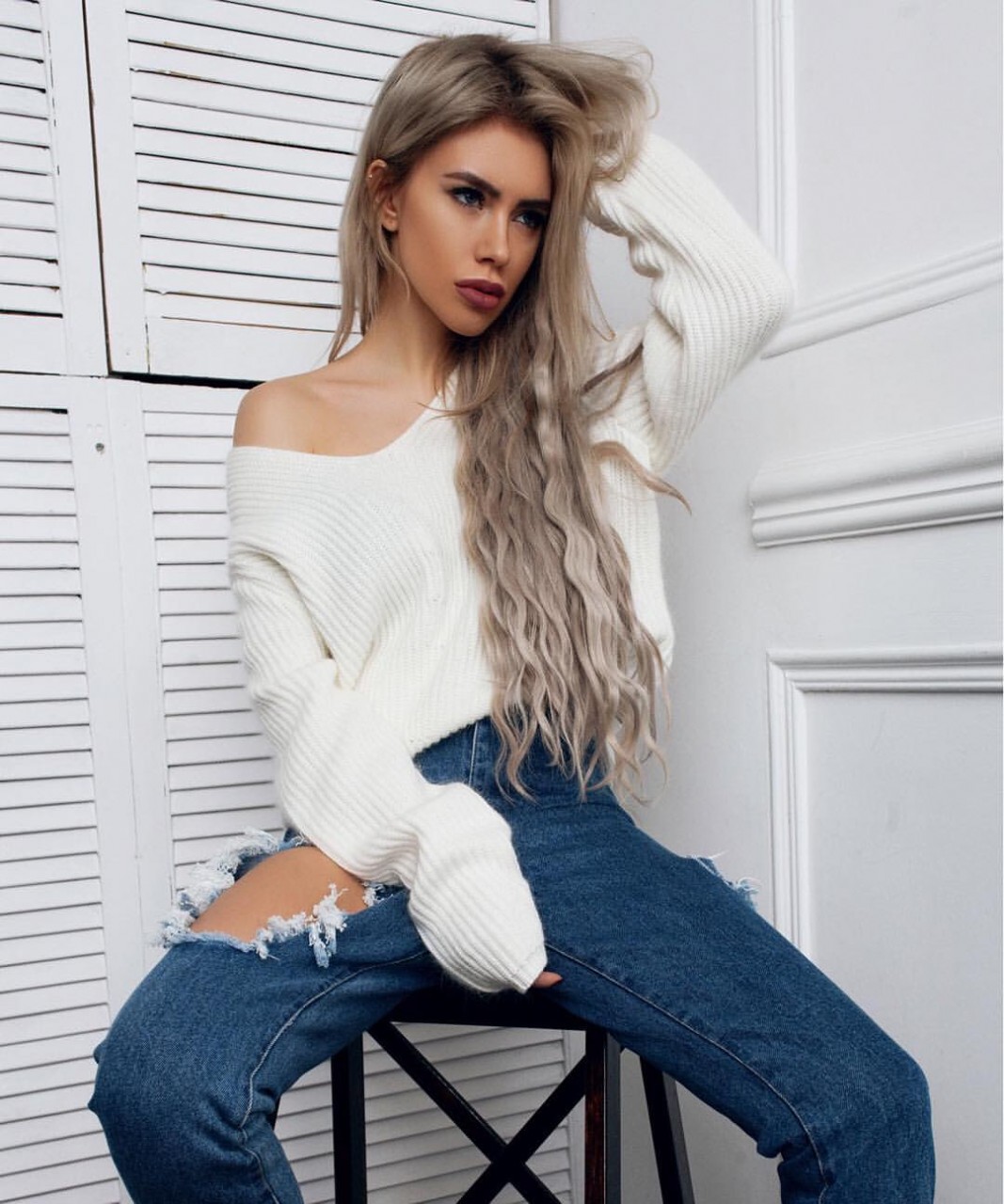 A very interesting model: loose fit, medium knitting, textured collar and blueberry yogurt color. And a flat line of shoulders, thanks to which the jumper looks spacious and comfortable, and the whole image becomes relaxed. Expert advice: combine this jumper with loose-fitting trousers in light colors, a white shirt and massive sneakers. Layering is warm and stylish!
Off-shoulder jumper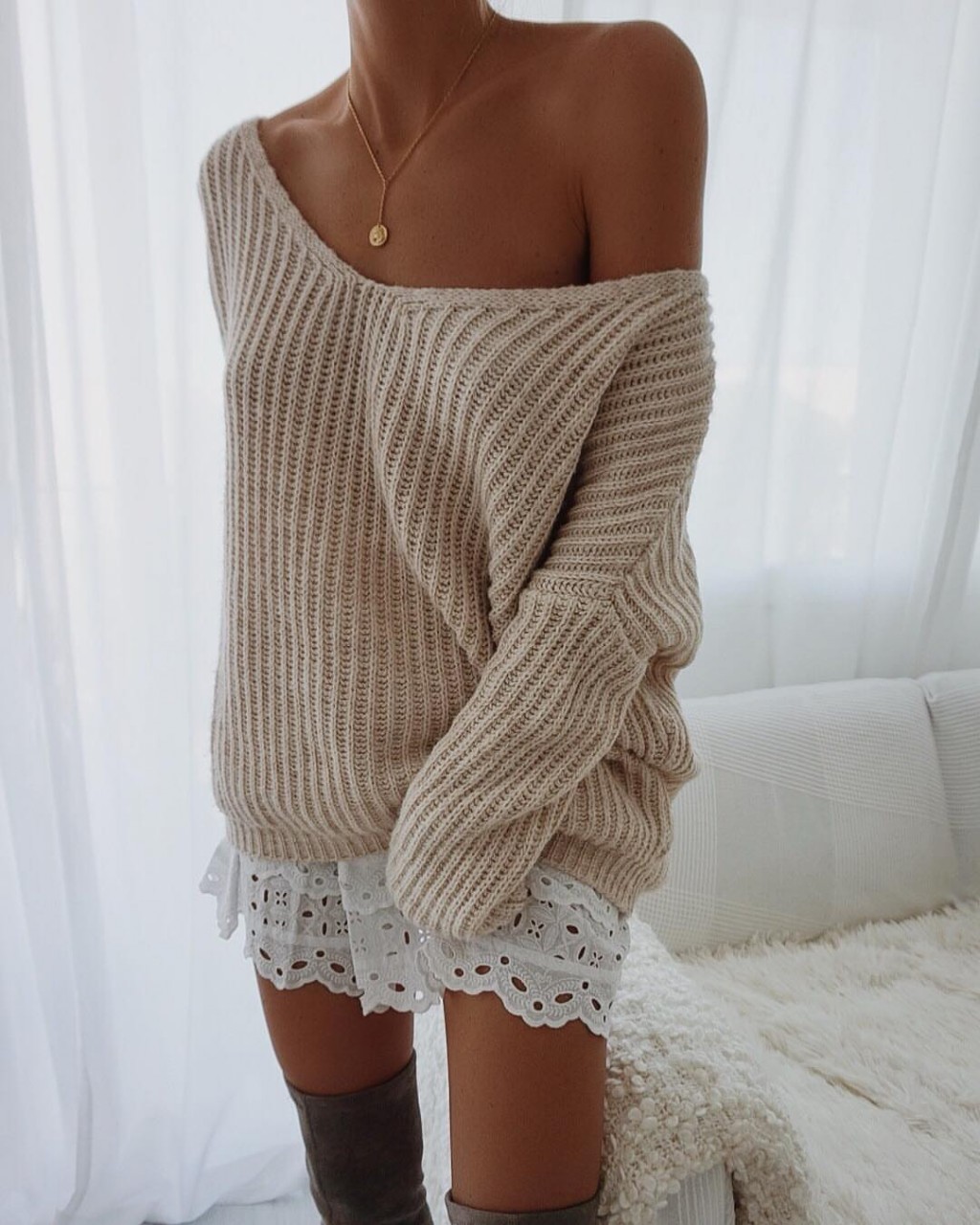 For a seductive look, choose a sweater that opens the shoulders and neck area. Let it be from cashmere or any soft wool, pleasant to the body. The ideal addition to it will be a pencil skirt or pants with a high waist – in this way you will look elegant and you can go to the theater or on a date. By the way, the neck and collarbone are one of the most attractive parts of the female body, in the opinion of men – bear this in mind!
Side split sweater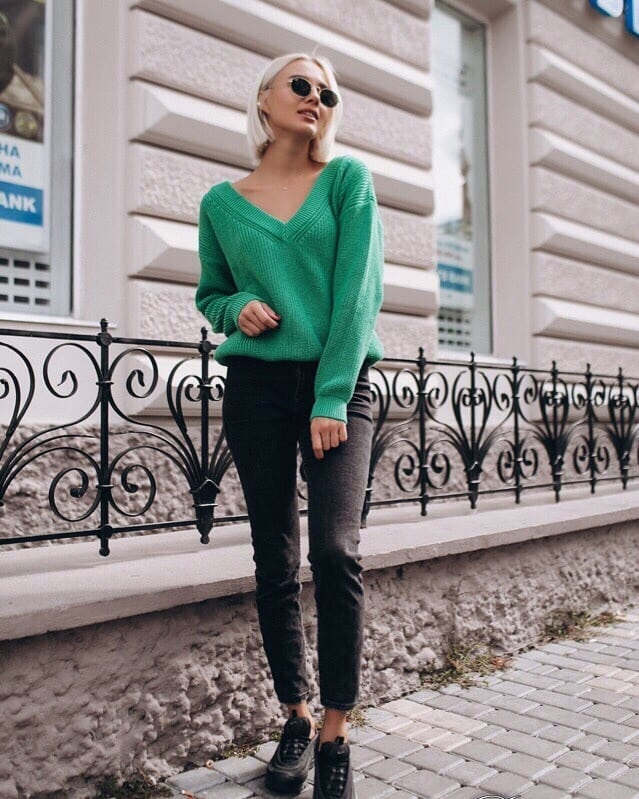 Buy this image
In the cold season, you most often wear this piece of clothing, which means it should be as comfortable as possible, soft and very stylish. Sweater with playful slits on the sides will help you to show your individuality. By choosing a basic nude jumper, you can easily create both monochrome and contrasting images.
Long-sleeved sweater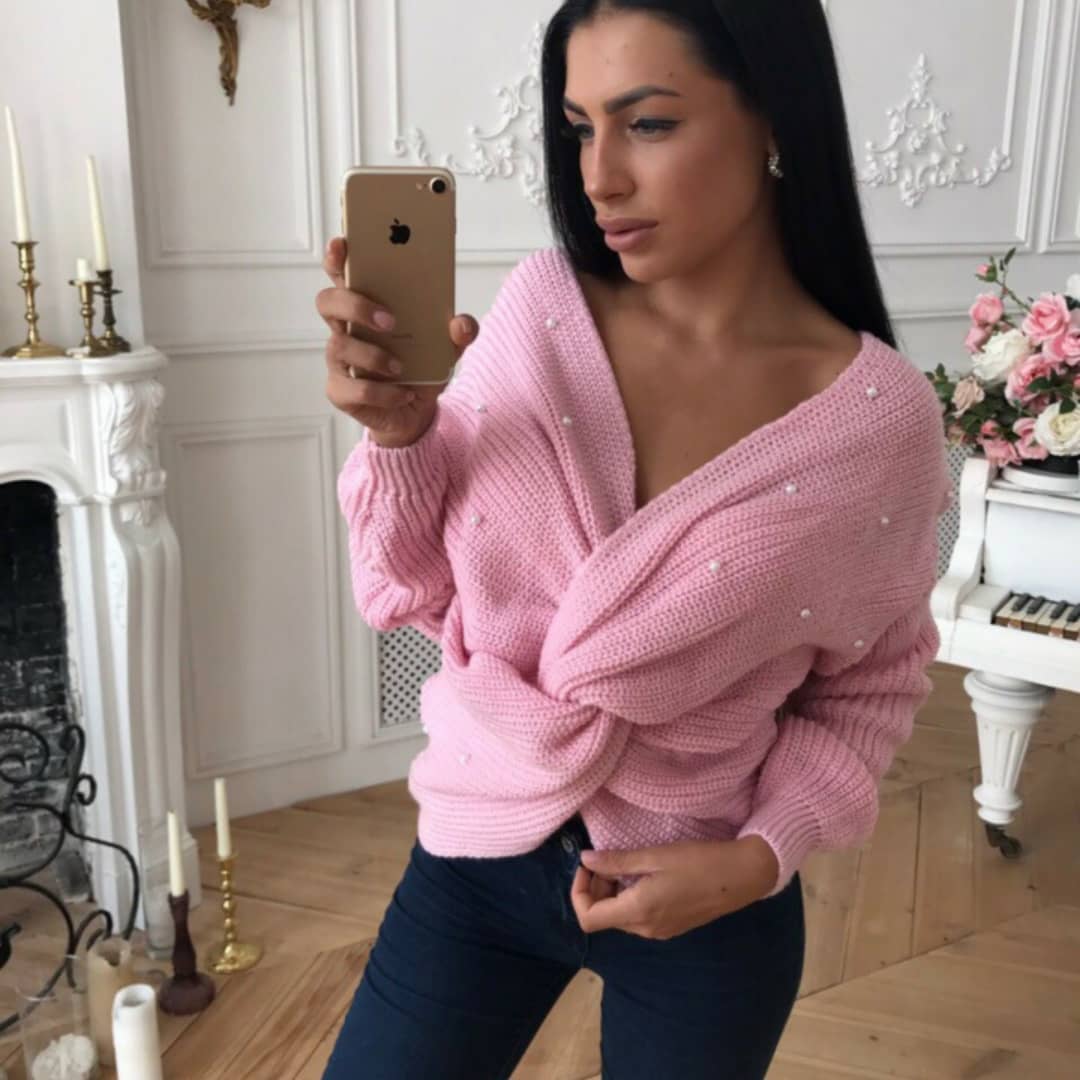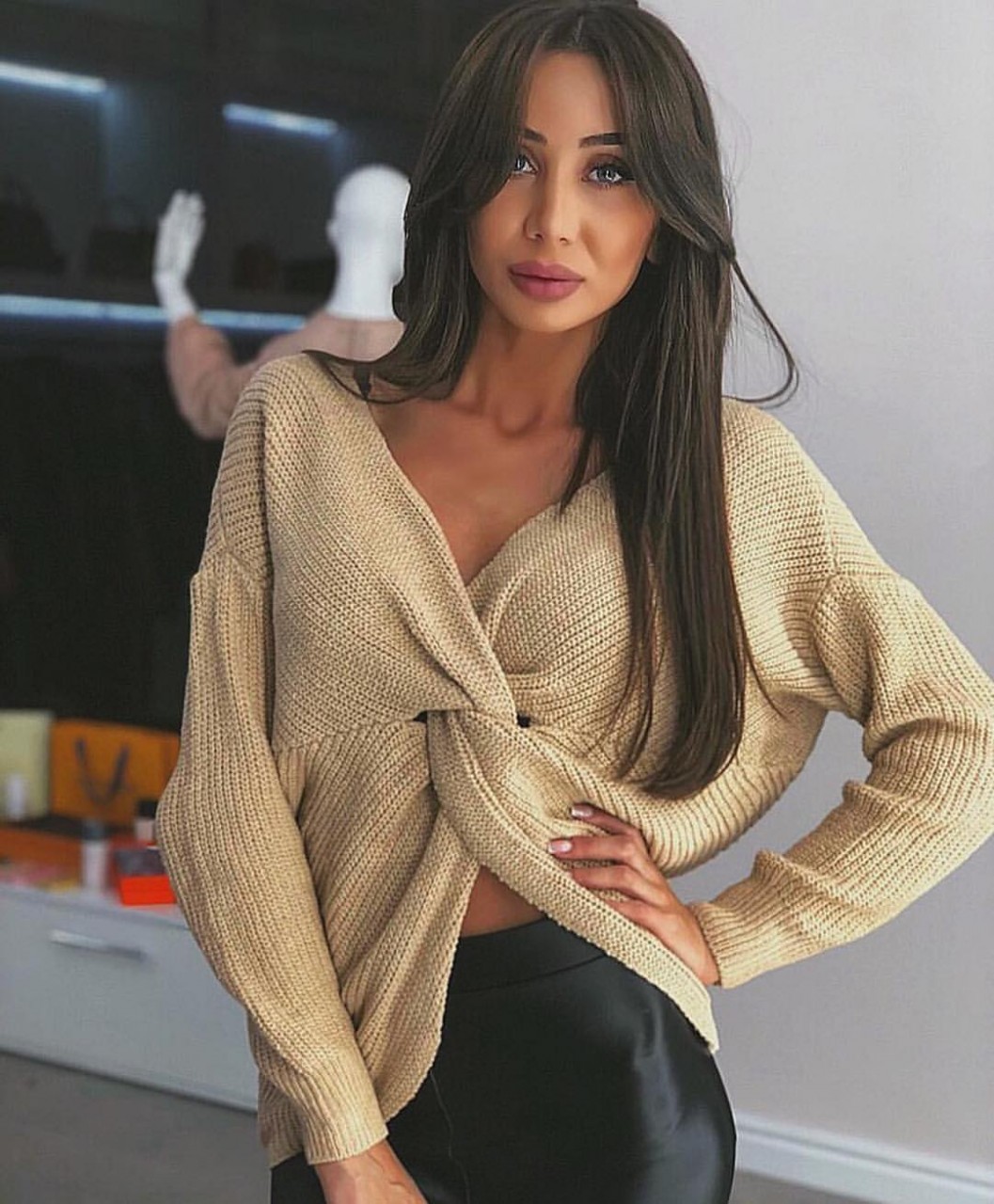 If you don't like things that are too tight, but you're too shy to wear oversight, we have an idea for you! Purchase a sweater with a volumetric cut and add to it a belt with a massive buckle. Extended long sleeves will hide the flaws of the figure and add to the image of comfort, and the belt will emphasize the waist – there are continuous advantages!